The benefits of the pandemic: seizing the green opportunity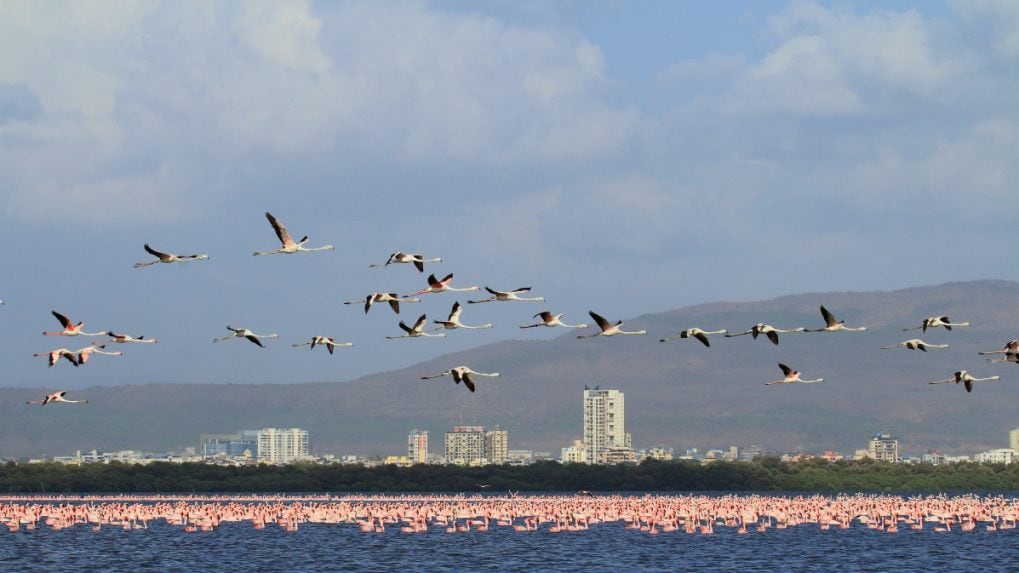 Just days ago, India's largest company announced an investment of Rs 75,000 crore (over $ 10 billion) in green power over a three-year period. Elsewhere, by responding to a survey of US Cotton Trust Protocol and Supply log, over 40% of participating global sustainability officers from the apparel industry revealed that the pandemic positively influenced their future sustainability commitments. Other studies show that the pandemic has fueled demand for organic food in many markets. Governments of several countries have announced stimulus packages with a strong emphasis on green projects in the areas of clean energy, public transport and clean technology.
"Going Green" is the common theme of these latest news and findings. Are we on the path to greening our economies, our businesses and our consumption? The pandemic has certainly chiseled a sense of pro-environmental disruption. Two factors helped.
First, the pandemic has heightened our awareness of the magic of nature. During the closures, we noticed in awe the clear blue skies, mountain ranges visible from afar, flamingos flocking to a large city beach, wild animals reclaiming urban spaces and more. The return of nature was a topic of conversations in homes, on news channels and on social media.
Second, the pandemic has prompted a shift towards a more collectivist worldview. The 24/7 news and images of deaths have heightened people's awareness of their own mortality and heightened their anxieties. This, added to economic hardships, shortages and uncertainty, has caused people to seek refuge in relationships, in sharing, and in helping and caring for others. Research also supports this change. In a study on big data, published in Human behavior and Emerging technologies newspaper, psychologists Noah FG Evers, Patricia M Greenfield and Gabriel W Evers analyzed the content of Google searches and social media posts on Twitter, Internet forums and blogs in the United States. They noted a strong shift towards collectivist values ​​in the United States after the pandemic was declared a national emergency in March 2020. Such a shift in values, they suggest, is consistent with predictions based on Patricia M Greenfield Theory of social change, cultural evolution and human development.
However, the move towards collectivist values ​​may not be limited to a single country or a single society. Think for yourself: have you felt an increased urge to help others? Did you feel more connected to your family, friends and neighbors? It is important to note that the above value change also has pro-environmental implications. Collectivist rather than individualist values ​​(and societies) are more consistent with pro-environmental attitudes and behaviors.
These pandemic-induced factors appear to have heightened awareness and support for pro-environmental institutional actions, consumer behavior and lifestyle. In a recent Ipsos survey, more than 70% of people around the world viewed climate change over time as as serious a crisis as COVID-19. The figures for China (87%) and India (81%) are even higher. The majority of those polled spoke in favor of a green economic recovery. Another study by Kantar suggests an increase of more than 20% (2020 compared to 2019) in the percentage of "Eco Actives," a term he uses for consumers who consume a lot of energy.
Due to the pandemic, consumers today have stronger than usual pro-environmental attitudes, supported and driven by a collectivist worldview. These suggest growing demand – much of it, still latent – for green products and services. It is a moment which must be seized by the companies to adopt the triple objective: people, planet and profits.
Businesses need to make sustainable innovation part of their very DNA. They must align their structure, processes and results to minimize their carbon footprint; strive to become carbon neutral. Now is the time to embrace green technologies, change supply chains, re-educate the workforce and change product lifecycles. This should help create a strong portfolio of environmentally friendly products and services to satisfy environmentally conscious consumers.
For companies to go green, the role of marketing managers would be essential. Because in the final analysis, green business investments would be driven by the stability and size of the pro-environment market and consumer demand. Marketing can help reinforce consumer preference for green options despite the availability of cheaper and less green competing alternatives. With well-designed marketing and communication, environmentally friendly brands, products and services can be firmly positioned as the "best" options. Creative marketing and communication can help strengthen the discourse for environmentally responsible consumption and inspire consumers to make greener choices. The touchstone of marketing would be whether green alternatives are becoming the first choice and lifestyle of consumers.
The pro-environment paradigm presented by a deadly virus is a great opportunity, but it may not last long. Because Greenfield's theory also predicts that after the pandemic, when mortality (and its magnitude) is lowered and economic prosperity returns, societal values ​​will return to what they were. While we hope that pro-green values ​​and behaviors endure, a safer bet lies with governments and businesses that exploit the current weak corner for the environment, to invest in a sustainable future. With the right efforts, green consumption can become fashionable. On the other hand, greenwashing or pseudo environmentally friendly actions by companies could greatly harm the cause. The change must be real and genuine. It will not be easy and the results will not be immediate. But the journey must begin and begin now.
(Edited by : Ajay Vaishnav)
First publication: STI