Supporting small businesses, one micro loan at a time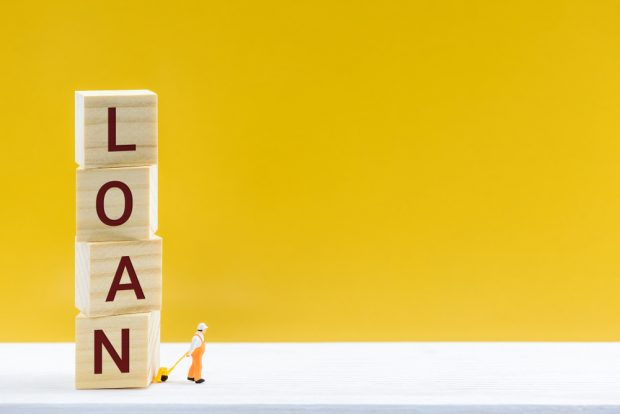 [ad_1]
One winter day in Portland, Oregon, Sara Rodriguez decided that something had to change.
Sara had just used her family's last 5 dollars on the bus to find work. Luckily, the bus broke down and she was forced to walk home in the snow, her gainful employment prospects shattered. But Sara dreamed of opening her own tamale business and decided to seek help from Point West Credit Union. With a $ 500 micro loan to cover the initial ingredients and supplies, Sara successfully launched her business, put her family back on solid financial footing, and made her entrepreneurial dream come true.
Point West was able to help Sara and dozens of entrepreneurs like her through an innovative microcredit program designed for sole proprietorships and businesses with fewer than five employees, with a focus on women and blacks, Indigenous people and individuals. of color (BIPOC) – companies owned.
From crisis to crash
Just ten years ago, Point West faced its own existential challenge.
In 2008, the credit union had $ 110 million in assets and a healthy 8.5% net worth. It served its members through two branches with 57 employees, and tried to be "everything for everyone," according to Steve Pagenstecher, COO of Point West, who spoke to CU Business Group National Conference 2020 last October. Point West offered a wide range of services, including senior residential mortgages and traditional commercial loans.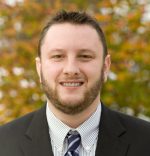 But then the Great Recession hit and Point West suffered significant losses in its real estate and investment portfolios. Over the next two years, the credit union's equity fell to 4% and Point West went through four restructuring plans. The new management team reduced staff to 27 employees, closed one of its two branches and ended its mortgage and business loan programs.
While painful, the restructuring has allowed Point West to streamline its operations and refocus on its core mission of serving under-represented populations within its community. Today, Point West reached 9.3% net worth, with $ 100 million in assets, 25 employees, a branch serving members and a separate headquarters / administrative center. Point West also has a new community charter, a federal low-income designation from the NCUA, CDFI certification, and the Juntos Avanzamos designation.
As part of this renaissance, Point West introduced microenterprise loans to replace its suspended commercial loan program.
According to Pagenstecher, since the program began in 2017, Point West has received more than 75 applications and funded $ 750,000 in affordable equity loans to 50 small businesses. With an average loan of less than $ 16,000, these funds have offered a lifeline to dozens of start-ups.
Microcredit benefits credit unions and the community
Microenterprise loan programs like Point West's offer significant benefits to credit unions and the communities they serve.
Point West limits the size of its business loans to less than $ 50,000 in aggregate borrower exposure, which allows it to avoid statutory limits on member business loans and associated expenses. The loans aligned well with the credit union's existing consumer loan types, and analysts use simplified underwriting criteria such as debt-to-income ratios and personal credit scores, reducing the need for bring in-house specialized experience in commercial loans. In addition, the loans are personally guaranteed, which reduces credit risk.
Most importantly, these programs provide much needed capital to small and micro enterprises. With a focus on sole proprietorships, women-owned businesses and BIPOC, Point West reaches communities that are typically underserved by large national banks. According to Visa, more than 33 million American households are unable to obtain the formal financial services they need, such as bank accounts and traditional loans. For black and Latino households, the news is even worse – nearly half of those households are underserved by the traditional banking system.
Offer help during the pandemic
Point West has high hopes for its microenterprise program, according to Pagenstecher, with a three-year portfolio target of $ 3-5 million.
Beyond the raw numbers, Pagenstecher sees the microenterprise program as more than just a loan. Point West is also committed to providing grants and advocating for the needs of small businesses.
Point West has already established relationships with like-minded community organizations, such as Livelihood Northwest and Oregon Small Businesses United, a "pop-up coalition" made up of local advocacy groups and ethnically specific community chambers of commerce.
The credit union also leveraged the US Small Business Administration's Paycheck Protection Program providing $ 1.85 million in pandemic relief to 119 local businesses, 100 of which were new members of the credit union. Two-thirds of Point West's PPP loans went to women-owned businesses, and more than a third went to BIPOC-owned businesses.
Point West also participated in the State of Oregon's COVID-19 Business Grants Program, providing $ 3 million in additional funding to local businesses that suffered shutdowns during the pandemic.
With a boost from that initial $ 500 micro-loan and several subsequent loans from Point West, Sara Rodriguez has made her start-up tamales a successful business. Today, she sells her delicacies every week at two local farmers' markets, has hired several employees and is about to open her first food truck.
Even in the midst of a pandemic, Sara knows Point West will be there to help Sara's Tamales survive and thrive, every step of the way.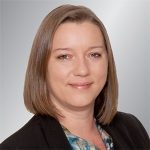 Rachel Snyder is SVP / COO for CUSO CU Business Group in Portland, Ore.
[ad_2]