SOC Films publishes "Coronavirus and mental health"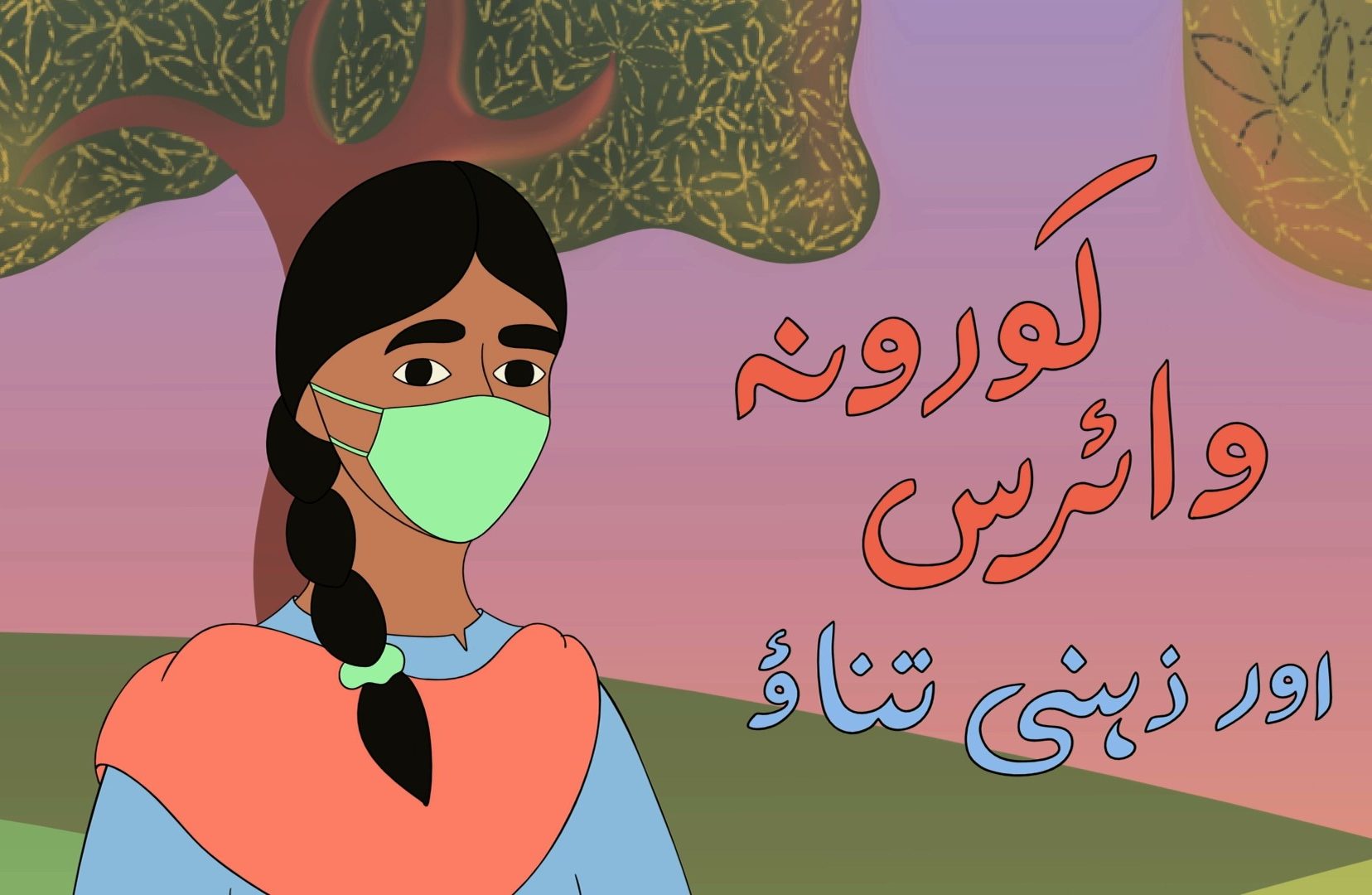 KARACHI: SOC Films is known for tackling important topics through documentaries and films. SOC Films' latest animated release, Coronavirus and mental health, is the second in the 'Sahelian Siyani' series of short films, which is a program in collaboration with Idara-e-Taleem-o-Aagahi.
The second animated film was scripted by Safyah Usmani with animation by Kulsum Ibrahim, sound by Sameer Khan, montage by Sourath Behan and voiceovers by Rabia Kiran Rajput, Mariam Rizvi and Ali Akbar.
Coronavirus and mental health is narrated by Asghari, the main character, who speaks directly to the audience. Like many others, Asghari's mother is worried about what society would say about not having an Eid dinner and avoiding social gatherings. Living in a collectivist society, we are often afraid of appearing rude when we practice social distancing. The coronavirus has also led many people to lose their jobs, to feel trapped inside their homes, or to generally feel anxious or stressed.
With these concerns in mind, the SOC Films short suggests ways to control our mental health. The animated film also challenges myths about particular foods that prevent COVID-19. While this is not true, consuming vitamin C through lemons, oranges, tomatoes, and other vegetables can help boost immunity. Egg yolks, fish, and milk can also be sources of vitamin D.
To strengthen your mental health, following a routine can help. Even if schools or offices are closed, it's always good to plan your day ahead and have something to look forward to instead of just sitting around. Asghari also urges his listeners not to be overly informed and to consume information only when needed. Myths and rumors about COVID-19 can only make the mental state worse.
While it is advisable to stay at home as much as possible, going for a walk or indulging in your favorite hobbies such as exercising, reading, or cooking is always an option. If any of them require you to be outdoors, simply wear a mask and stay away from other people.
Sleeping on time and at least 8 hours a day while drinking 8-10 glasses of water also helps you stay calm, rested, and hydrated. Talking to friends and family and staying connected on the internet can also help to relax, since conversations do not trigger or cause more stress.