Letters to the Editor, June 16, 2022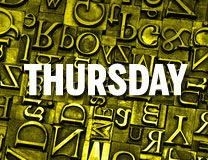 Content of the article
POPULAR VOTE
I have a question regarding the popular vote. If the results had been reversed and the Liberals had had 83 seats, they probably wouldn't have had the popular vote either, and the same for the NDP. When those who vote have split the votes among four parties, how could you ever get the popular vote when 60% (in this case, went elsewhere) of the votes have been split among three other parties. For me, the Liberals got one percent, the NDP got one percent, the Green Party got one percent, and the Conservatives got 40%. So, in fact, they got more votes than the other parties individually and that's what counts. Personally, I don't see how you could ever get the popular vote in a system with more than four parties. When you make statements in the media about Doug Ford not getting the popular vote, you are actually starting his new term in a way that is extremely negative for the people of Ontario, and even though millions of people read, they don't necessarily understand, nor do they seem to vote. Just say!
Content of the article
Linda Room
(If the Liberals had won the election, some talkative class neighborhoods there wouldn't question the results)
REALITY AND FICTION
It's funny how our Emergencies Act investigation and Capitol prime-time soap opera (January 6) turned into a biased examination of the facts. All the mechanisms that have been put in place are intended for political grandstanding, not to mention that they have piled requests for information with partisan individuals. I'll give America props to at least televise their dirty laundry in plain sight so they can laugh at the exaggerated hyperbole! Meanwhile, in Canada, our democracy became almost non-existent when the spa-loving Canucks decided to take over Ottawa for three weeks! Long live freedom, but please also save our economic freedom!
Content of the article
Peter Karas
Oakville
(For those who want to stay in power, they will always make sure their side of the story is front and center. The problem for Trudeau and his Liberals on the Emergencies Act is that there are too many credible law enforcement officials who contradict them)
COLLECTIVIST MINDSET
Re "Supreme failure" (Letters to the Editor, June 6): The recent Bissonnette decision indicates that Supreme Court justices have adopted a collectivist mentality that establishes a world in which "you spend 25 years in prison for killing one or more ten people,' or, in other words, a society that privileges the group over the individual. Indicative of this chilling state of mind is a remark by Josef Stalin, the greatest mass murderer of all time, who dismissed the individual, saying that "a single death is a tragedy; a million dead is a statistic.
Carol Faye Petricko
Toronto
(Canadians should pay more attention to what our highest court does)
NO MIND FOR NUMBERS
Re "Trudeau must put the economy first" (editorial, June 9): I don't think Trudeau can do that. I remember he was actually saying that he was not thinking about the economy and that the deficit would balance itself out. He doesn't seem to understand economics.
Barry Roden
(He doesn't seem to understand a lot of things)