Japan faces rising inequalities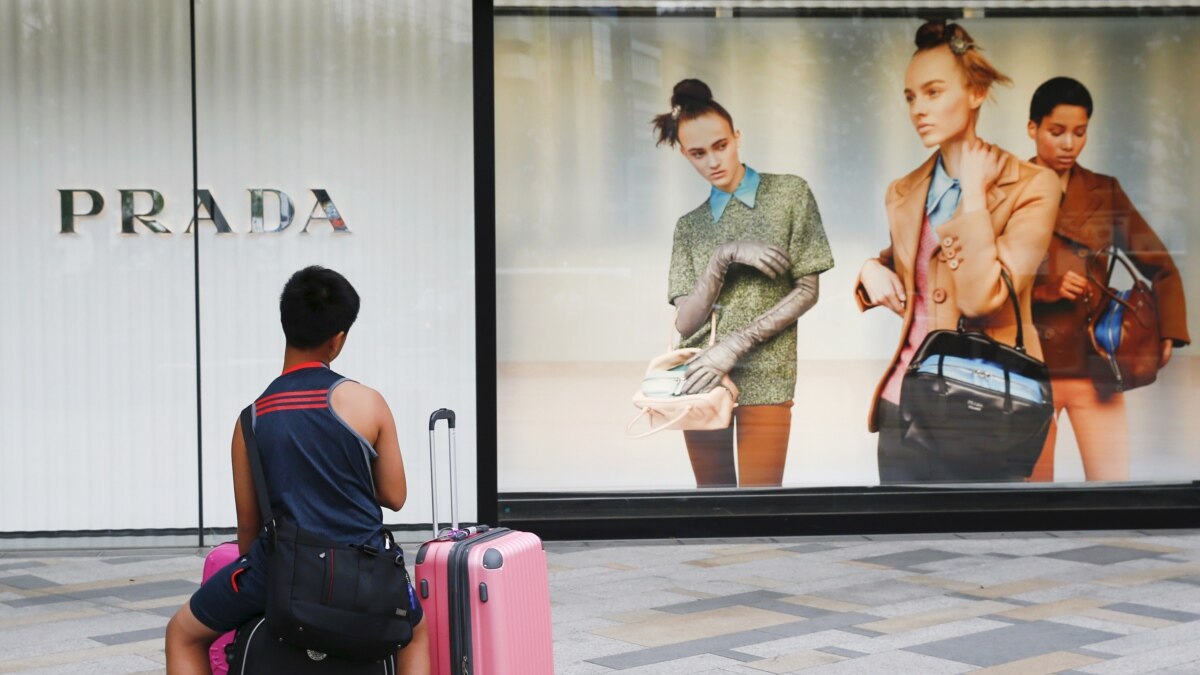 The Japanese stock market rose and luxury cars are selling well in Tokyo after eight years of economic growth under Abenomics.
Abenomics is the economic policy initiated under former Prime Minister Shinzo Abe. As part of this policy, the Japanese government used public spending and facilitated the lending of money to help the economy.
But recent data shows that Japan's new wealth is concentrated in a small part of the population rather than widely spread.
New Prime Minister Fumio Kishida said it was important to address this issue. Kishida has vowed to tackle the income inequality that the coronavirus health crisis has worsened. But he offered few ideas on how he will do it.
"It is as if everyone has become poor," said Masanori Aoki. He owns a small cafe in a working-class neighborhood in northeast Tokyo.
"With the Abenomics, the Minister of Finance spoke of wealth run off down. But that didn't exist, did it? Almost nothing, "he said. He accepted a part-time bus driver job when the COVID-19 pandemic forced him to temporarily close his store.
Kimie Kobayashi works in a daycare center in Tokyo. She says her salary has not increased for four years. She said many of those who work in the industry have learned that wages rarely increase.
"I can't say my livelihood is improving," Kobayashi said. "The government collects taxes but that money is not used to help people who are really in need."
The Abenomics have failed to create wealth for households through higher wages, the data shows.
In a study by the Organization for Economic Cooperation (OECD), Japan's poverty rate is the second highest among G7 countries and ninth among OECD countries. This information is based on data available up to 2020.
Salaries only increased 1.2% from 2012 to 2020, according to government data. The average wealth of Japanese households fell 3.5% between 2014 and 2019. However, another government study showed that the richest 10% saw an increase.
Inequality is much more evident in countries like the United States and Great Britain. Japan was roughly in the middle of the 39 countries surveyed by the OECD in 2020.
The situation has improved for some in Japan. Manabu Fujisaki recently spent 7 million yen, about $ 62,000, on a Mercedes-Benz automobile using the money made by investing in cryptocurrencies. Cryptocurrency is a form of digital currency that is not regulated by a central bank and whose records are stored in an encrypted computer database. Fujisaki said he plans to build a 200 million yen house in Tokyo next year.
Department store Takashimaya claims that there is a strong demand for Patek Philippe watches which cost more than 10 million yen.
And sales of Alfa Romeo vehicles from April to September more than doubled from 2020 sales. Sales of other imported vehicles like Ferrari, Jaguar and Maserati have also increased, according to industry data.
Takahiro Koike runs the Isetan department store. He said: "We are seeing a marked increase in the demand for luxury goods among the nouveau riche." By nouveau riche, he means young, newly rich businessmen and other high income earners.
Kishida hopes to reduce disparities in wealth by forming what he calls a "new type of capitalism". This includes higher wages for public health and medical workers, and tax breaks for companies that raise wages.
Shigeto Nagai is an economist at Oxford Economics. He said offering short-term tax breaks likely wouldn't influence companies to raise wages. Instead, Nagai suggests reforms in areas such as Japan's strict labor system.
I am Jonathan Evans.
Kantaro Komiya and Leika Kihara reported this story to the Reuters news service. Jonathan Evans adapted this story for Learn English. Mario Ritter, Jr. was the editor.
________________________________________
Words in this story
luxury – nm something that is expensive and not needed
run off – v. moving slowly in small numbers or quantities