How can BSV still thrive in China under new restrictions?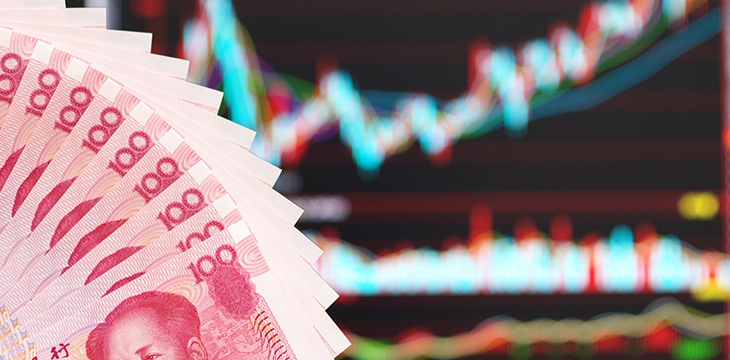 The BSV industry in China now needs to build apps for enterprise-level data users, rather than building redeemable tokens and payment services. This is the opinion of Fueng Li, creator of BSVdata.com, in light of the recent tightening of Chinese regulations regarding blockchain technology and related activities.
China has now essentially banned all monetary uses of blockchain technology, as well as the exploitation of the assets themselves. While this hinders any project that seeks to emulate or replace aspects of the legacy financial system, it could open up many other opportunities. BSV, says Fueng, is actually better positioned to adapt to these changes than other blockchains. Its unlimited scalability and ability to perform data processing and verification functions could allow it to continue to grow in China, although a change of direction may still be needed for many.
CoinGeek interviewed Fueng Li for a more in-depth look at the background to the changes (which represent more evolution than change) and what it will mean for BSV and other blockchain projects.
BSVdata tracks BSV applications based on their volumes, types and protocol usage, giving a clearer insight into how Bitcoin is being used around the world.
What circumstances have led to the current policy changes?
Fueng Li: We must first look at the whole system to understand the circumstances. The crypto / virtual currency ban is part of a much larger and macroscopic plan to regulate financial (or even crack down on technology and capital) in China in recent years, aimed at reducing the influence of private capital. or foreigners from the continent, as well as to deleverage and stabilize common currencies. financial activities, etc. Many events have revealed the vulnerability of the Chinese financial system and the intentions of the authorities, such as the suspension of the IPO of Ant Group, the HNA airlines or the Evergrande crisis.
Chinese financial regulators fear that speculation will add more risk to the system, on the one hand due to the capital outflows (China is not free of currencies) caused by the cryptocurrency as a gateway, and on the other hand, possible social unrest caused by a collapse of the crypto market or trade fraud.
China has encouraged non-monetary blockchain technology in the past. Is development still continuing?
Fueng Li: Chinese policymakers have taken different approaches to blockchain and cryptocurrencies are separate. The regulations on non-token / coin-free blockchains are quite friendly and encouraging, while cryptocurrencies, whether in the form of coins or tokens with security and monetary values, are strictly prohibited in the use and circulation.
A notable example is Xunlei, a leading company in IT infrastructure, whose issuance of digital tokens was banned in late 2017. And ICOs or any form of virtual currency have been banned ever since. On the other hand, China has always encouraged blockchain technologies and started to apply them to several industries. Blockchain in China is a rapidly growing industry with the participation of almost all major technologies, such as Antchain (Alibaba), BSN (State), JDCain (JD.com), TBaaS (Tencent), etc.
What is the current situation in the trade and mining sectors?
Fueng Li: As you mentioned, China has banned crypto mining and trading many times, that's right. But many people missed the big picture of the system, believing it to be just another unrealizable threat, while the authorities' plan is very clear: phase out all crypto-related markets. currencies outside of China. While regulation and enforcement is slow, it gets more stringent along the way.
Now even the gray area is illegal now, no exchange of coins on exchanges for Chinese citizens and no cheap electricity is allowed to support mining companies, and this applies if you operate in the shadows. / use VPN or not. They have issued several notes that they will reimburse and close the accounts of all mainland Chinese. With 50% of active users from China on OKEx and Huobi, I think they can influence liquidity and price quite dramatically.
Additionally, Bitcoin mining has created a competitive and distributed electricity market, which authorities would strongly prohibit, as the electricity market and its price is a state monopoly affair.
Can there still be a market for BSV products if the asset cannot be traded?
Fueng Li: It really is a difficult and critical time for space.
First, online users are directly impacted. BSV coins or tokens issued on the BSV channel are illegal to trade, so new users of Chinese citizens cannot even buy coins and therefore cannot access Bitcoin SV-based products and services that require the use of wallets.
Second, apps relying on users in the above mode would also be unable to function in the long term. Once (if) you get fat, say 1 million users, there is no way you can get away with illegal activity under state policy. Rather, it is a question of time and scale. So this is a stop warning for those relying on token issuance and speculation, which is clearly illegal.
What does this mean for the development of BSV in China and around the world?
Fueng Li: China's restriction policy on virtual currencies applies to all coins, including BSV, although BSV is not a cryptocurrency but a digital currency as a commodity. The monetary value of blockchain coins is what it aims to ban, while on the other hand, it does not apply to blockchains as a technological infrastructure. The benefit is therefore a bit subtle but should be taken into account by companies to operate accordingly.
I personally believe that companies that focus on the Chinese market should move away from the Ethereum, DeFi, and NFT models that don't legally work in China. Building utility products using the base BSV layer, but without requiring BSV coins in user payments and settlement, could potentially find solutions in legal frameworks with local banks and the tax department.
Moreover, we can see that the main demands are coming from the enterprise level of the Chinese blockchain industry, which is what solution providers are also focusing on. I think the Bitcoin SV blockchain can easily compete with them in terms of scalability. We have yet to see enterprise level solutions on BSV in China, although we have seen a lot of diversity in Chinese products on BSV. Another reason to advocate for the enterprise app is that it is an important way to craft legal solutions for the adoption of the BSV blockchain and possibly give examples to followers.
Finally, BSV's branding and marketing in China should avoid falling into digital money, but focus on the blockchain data ledger, which is also the Bitcoin Association's current strategy. The activity dominated by speculation could only lead the BSV brand to a bad and illegal reputation, just like BTC, ETH and DeFi. I think this applies not only to China, but to the world.
Watch: CoinGeek Zurich Panel, BSV Blockchain and China
New to Bitcoin? Discover CoinGeek Bitcoin for beginners section, the ultimate resource guide to learning more about Bitcoin – as originally envisioned by Satoshi Nakamoto – and blockchain.