China is not turning in on itself, at least for now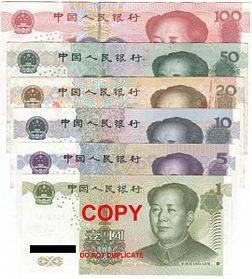 Matthews Asia, the US-based investment firm with a strong focus on Asia, discusses some of the fears that China could turn inward and attempt to withdraw from a globalization process.

The following analysis of economic and investment events comes from San Francisco-based fund management firm Matthews Asia. China remains very much in the center of attention with its 'zero-Covid' policies – leading to the lockdown of major cities like Shanghai – as well as concerns over its property market and Beijing's crackdown on sectors such as tech. The second world economy is one of the great "workshops" of modern commerce; supply chain disruptions since the start of the pandemic have caused problems around the world. Russia's invasion of Ukraine has been closely watched, not least because of how events might be interpreted in China, a country that has moved closer to Russia in some respects, for example in terms of energy, and arguably, a desire to dethrone the US dollar as the world's primary currency. reserve currency.

Robert Horrocks, chief investment officer at Matthews Asia, walks through some of it. The editors of this news service are happy to share these views and invite responses. As always, editorial disclaimers apply. To join the debate, email [email protected]
Russia's invasion of Ukraine is clearly straining China's relationship with the West. What is less clear is what the implications will be for China's trade and economic policies and, by extension, for the development and interactions of Asian markets. These are common questions I get from investors these days and are hard to answer without a lot of speculation. However, some trends are already in place and the conflict in Ukraine could accelerate some of these trends.
First, China has sought more self-sufficiency and its "dual circulation" strategy is to increase its self-sufficiency while remaining an integral part of global markets. Things like food self-sufficiency are going to be impossible to achieve because China has little arable land relative to its population. Relying on food imports means he must maintain good relations with the United States and Russia. Southeast Asia could also be a source of food and agricultural imports from Africa could continue to increase. Thus, the One Belt One Road initiative which aims to increase economic ties and transport routes across Southeast Asia and to Europe and the east coast of Africa is an important part of their diplomacy. economic, especially if relations with the United States deteriorate further.
China also wants to be self-sufficient in technology. Now that's hard to do as China depends almost entirely on the outside world for semiconductors – the building blocks of hardware. Even the equipment purchased by Chinese semiconductor vendors to make the chips is mostly made by the United States and European Union (EU) countries. This dependence leaves China with a huge need for investments at home in the factories necessary to manufacture the chips but also the intermediate goods and the raw materials necessary to be able to manufacture at home. This is a long-term project and the invasion of Ukraine surely comes at an inopportune time for China, as relations with the West are strained even though it has only just embarked on this initiative.
Finally, there is the need for financial autonomy. The threat of sanctions with the United States and the possibility of being excluded from the US dollar trading system means that China is eager to set up its own renminbi (RMB)-based payment systems and try to internationalize its Treasury market.
It's all part of a desire to have long-term financial interrelations through the RMB, much like the US does with the dollar. It has had some success in attracting investment from the EU and more recently (and more significantly) from Russia. Also, oil price in RMB. But these are still preliminary steps – the system is still in its infancy. However, as we know from the dollar experience after World War I, things can change quickly.

An inward pivot?
Do these trends mean that China is turning inward and moving away from globalization? I think it would be a mistake to look at it that way. China sees these goals as a response to US provocation. An example of this is the imposition of trade tariffs by the recent administration and Western dismay at the advances in Chinese technology.
However, the transitions of China's economy also mean that it will continue to rely on cooperation with other countries to maintain economic progress. Its aging and shrinking workforce means it will continue to relocate part of its industrial base outside its borders – South East Asia is a big beneficiary, but also parts of the world. Latin America and possibly Eastern Europe as well. This will allow China to tap into younger and cheaper labor overseas, while its own population will focus more on high-end manufacturing and service jobs.
These trends also argue for a greater role for government. Tax and Spend China knows the value of a capitalist economy to create wealth, but it will also need the government to continue building the physical infrastructure of its economic diplomacy. At the same time, it will continue to spend more on the production and use in the service sectors of IT capital to support national productivity growth.
Moreover, China will continue to spend to deal with the problems of the "developed economy" that stem from the fact that it has largely solved the problem of extreme poverty. That is to say: "How to achieve a fairer share of consumption?" A better quality of life and environment? Prevent corporate monopoly power?
The list is familiar to any Western government. China wonders how to achieve these goals and how it can better support public discussion and participation in the debate, without creating surprises in the capital markets.

What about the markets?
China does not want to scare off capital markets as it sees them as important to maintaining the highest possible levels of return on investment. As the share of investment in GDP gradually declines towards the levels of more developed economies, improving pricing and capital utilization will be crucial to maintain the productivity growth rates needed to keep up the rapid pace. wage growth that cemented the Party's legitimacy in the eyes of the Chinese people.
In my view, this has several implications for the markets. While this is certainly not anti-globalization, it does suggest that the overall quality of China's domestic A-share market should gradually improve. Also, the domestic market will be influenced more by local monetary policy, local sentiment, and the local financial system. Perhaps it will be less correlated to global markets and less sensitive to shocks from the US dollar system. We've long thought China was on its way to becoming its own asset class – perhaps recent events could accelerate that.
However, even if the world were to split into two spheres of influence – one around the United States and one around China – China is not interested in retreating into its shell. Thus, there will always be a process of "globalization" at least in the Chinese sphere of influence and this must be positive for the countries of Southeast Asia because they are able to strengthen their manufacturing base, their infrastructures and to maintain rapid wage rates. growth to sustain consumption.
This will have the added benefit of helping China clean up its domestic environment. However, this is another long-term project – the scale of the stock of manufacturing capital in China is enormous relative to the GDP of these countries.
These trends suggest that consumer markets around Asia will continue to grow. That China will promote technology spending and have lighter regulation in areas where innovation and R&D spending is greatest. That it will seek to promote and support companies that offer access, for example, to health care at the lowest cost. That there will be growing markets for convenience rather than life support health care (orthopedics is one example).
And there will be ongoing regulatory costs around pollution and other issues such as equal access to education and financial speculation in real assets that are seen as contrary to China's common prosperity mandate. – the desire to reduce the wealth gap and strengthen and expand its middle class. . But this is a China that wants to work with its neighbors and the capital markets to achieve these results.
No doubt other markets will benefit in other ways. The United States could push to diversify its supply chains within its own sphere of influence, in Mexico for example. India, a longtime ally of US and Chinese skeptics, has recently succeeded in developing its own manufacturing of automobiles and smartphones. And there remains the question of Europe, where China had made such progress in its investments, its economic and diplomatic influence.
So the impact of Russia's invasion of Ukraine has indeed put some of those relationships to the test – what is particularly worrying must be Europe's mistrust. Since China's long-term plans are many years away from realization, China should be encouraged to play a more constructive role in the conflict. We will see. However, even though it seems that we have somehow turned a corner and are heading towards a world divided into two spheres of influence, it seems that this will only confirm the investment and opportunity trends that were already in place.